A glass of wine is your canvas for our inviting sip and paint class for beginners. In this session, we invite you to create a serene summer sunset through the lens of a shiny wine glass.
All of it, while you actually sip on your favourite wine at our BYO studio. Does it sound like a great plan? We bet it does if you love summer, magical sunsets, fun and wine… of course!  
Take a sip of this sunset and indulge in a Saturday arvo chill of wine, painting and fun! So, who are you coming with? We can't wait to paint with you!
Where – Gasworks Arts Park. Richardson Street Entrance, Albert Park
When – 8th Feb., 1:45-4:00 pm
What to Bring – All materials provided.

Food and Drinks – NOT included. The class takes place at a BYO studio so you can bring your favourite drinks and food.

Experience Level – NO painting experience needed. All levels are welcome.

How much – $55 per person. $50 for group bookings (6 people and up)
Any further questions? Feel free to read our FAQ or email us at [email protected]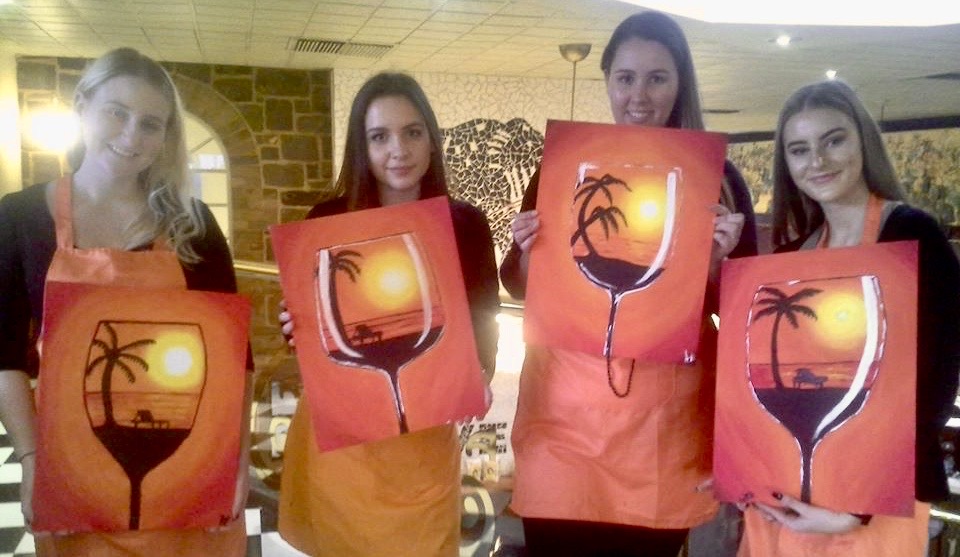 Any further questions? Feel free to read our FAQ or email us at [email protected]