Where – Gasworks Arts Park. Richardson Street Entrance, Albert Park
When – 25th Jan., 1:45-4:00 pm
What to Bring – All materials provided.
Food and Drinks – NOT included. The class takes place at a BYO studio so you can bring your favourite drinks and food.
Experience Level – NO painting experience needed. All levels are welcome.
How much – $55 per person. $50 for group bookings (6 people and up)
Any further questions? Feel free to read our FAQ or email us at

[email protected]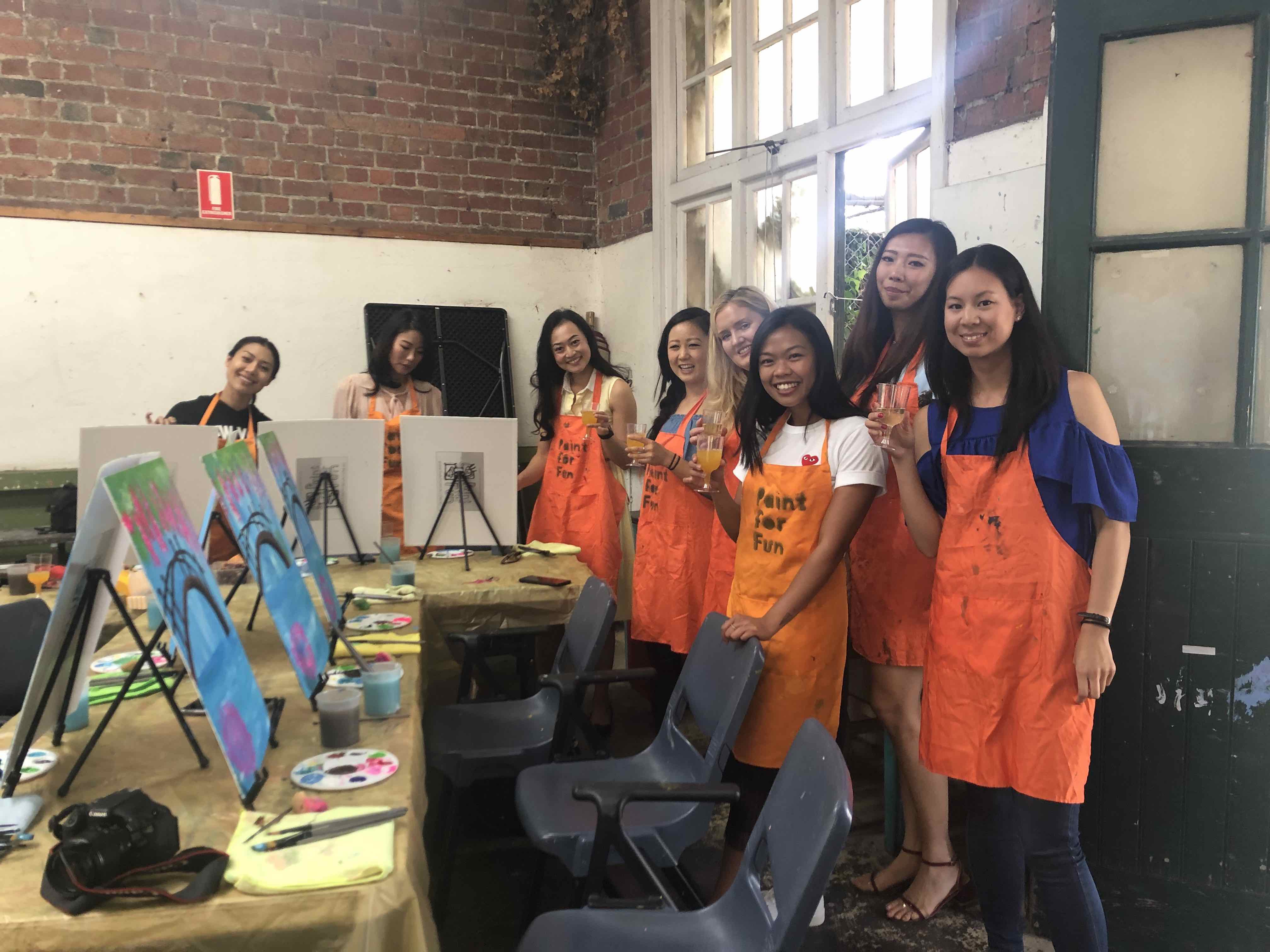 Join us as we paint outdoors to get inspired by nature and the summer breeze. Perfect conditions to create a masterpiece! This time, a crimson sunshine through a beautiful tree with leaves of pink and red. Not to mention the delicate details of the mountains in the background. There is truly nothing more peaceful than the beauty of nature on full display! So, come and hang out with your favourite people while you enjoy a paint of fresh air at our favourite BYO studio.