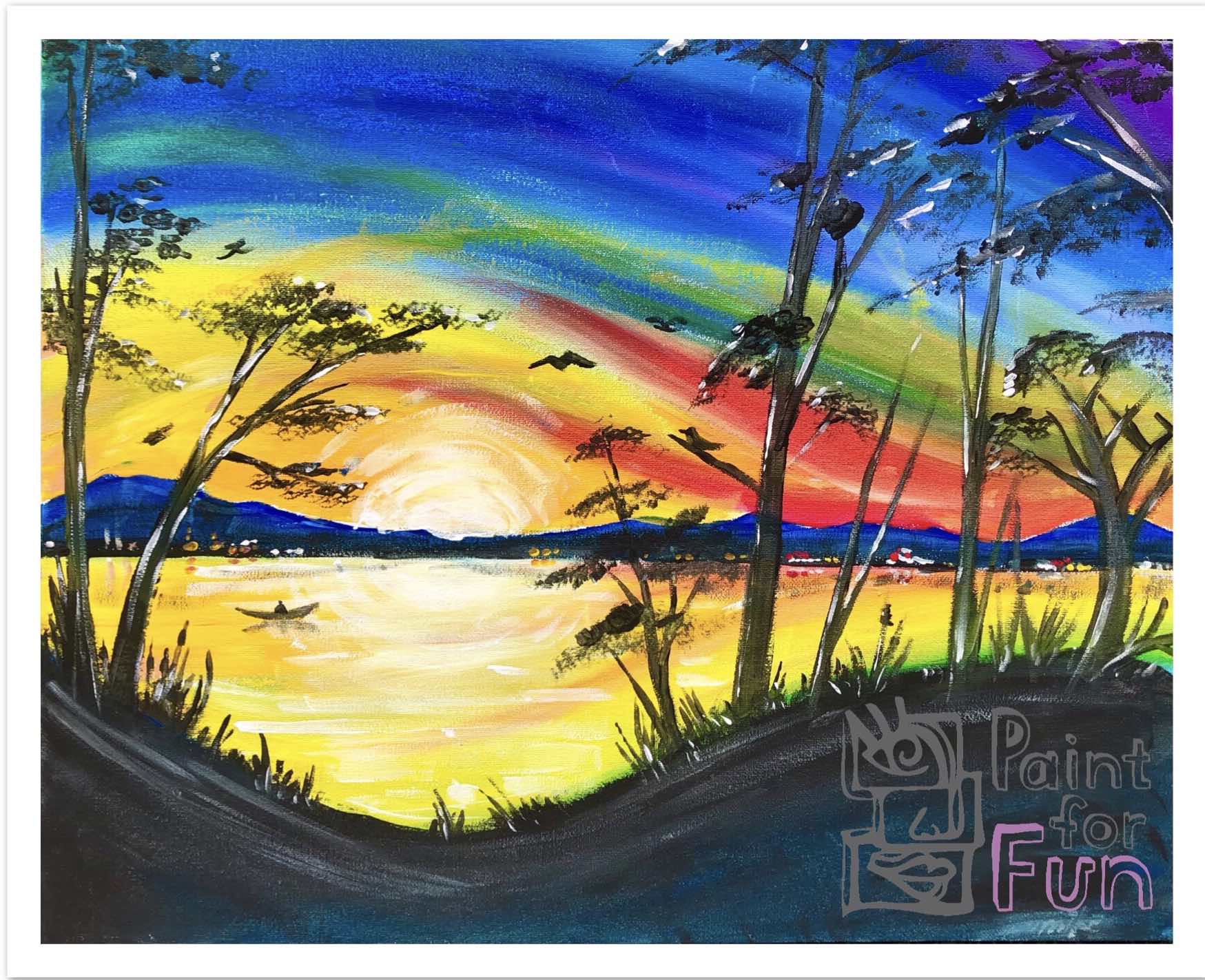 Good morning world! A big shoutout to all our Melbourne's early risers (and night owls alike!) Come along as we mix and blend in vibrant colours to celebrate yet another sunrise, a new beginning full of opportunities and possibilities. 
Treat yourself to this stress-relieving session in a relaxed atmosphere complete with great food, experienced instructors and an amazingly creative vibe! Let the calm water and the peace and quiet of early morning take over you. An incredible journey guaranteed! 
Events last roughly two hours, at the end of which you'll take home your new artwork. Seriously, you're gonna be amazed by what you can do! Please arrive at 1:45 pm for events beginning at 2:00 pm to give yourself time to find a space, and grab a beverage and a bite to eat.