DIV CLASS="event-content">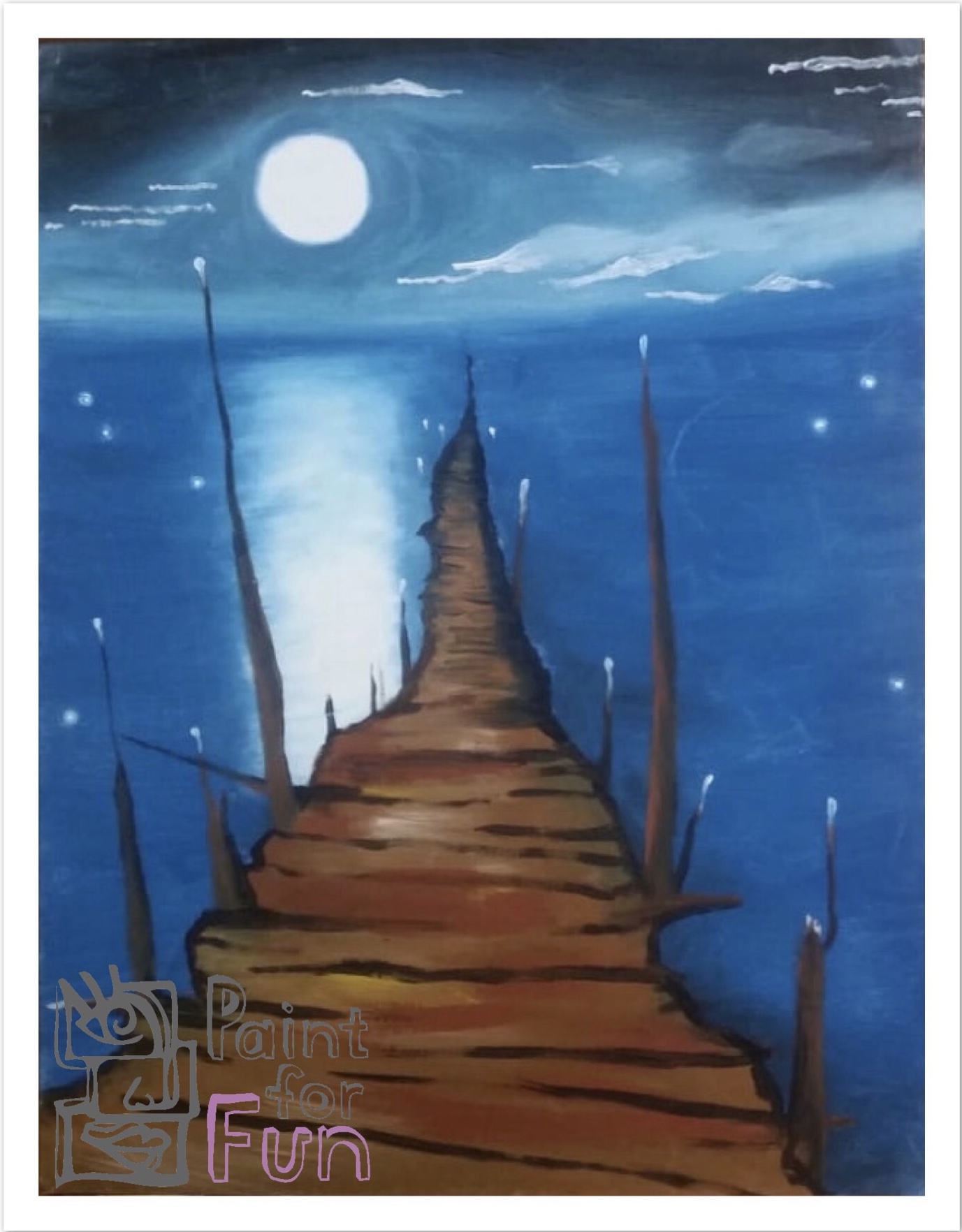 Create your own place for deep reflection about life (or what to cook for dinner) in this inspiring once-in-a-full-moon session. Our talented instructors will literally walk you down this pier step-by-step to help you create a mesmerising masterpiece anyone can get lost into.
Don't ever doubt your ability to create art. Just begin! Can we count you in?
Events last roughly two hours, at the end of which you'll take home your new artwork. Seriously, you're gonna be amazed by what you can do! Please arrive at 1:45pm for events beginning at 2:00pm to give yourself time to find a space, and grab a beverage and a bite to eat.